The Secret Tea Rooms, Brighouse
31 Bethel Street, Brighouse, HD6 1JR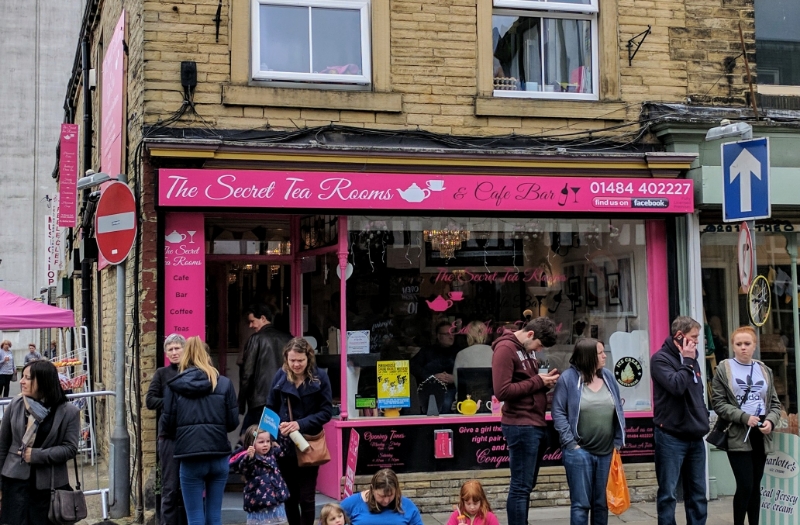 30 April 2017
SCONES
On the plus side, we were given a choice of plain or fruit scones. On the minus side, the scones were neither warmed (as per the menu description), nor terribly fresh. They were large, solid and heavy.
CREAM
The cream was clotted, but the quantity lacking for the large-sized scones.
JAM
The strawberry jam was supplied in a ramekin dish and was the best part of the cream tea.
TEA
Yorkshire, Decaf' or Earl Grey was the selection of teas offered with our cream tea. The bagged tea, served in odd teapots was unremarkable, but fine.
AMBIENCE & SERVICE
We liked the attractively, quirky layout of The Secret Tearooms (we were seated upstairs). The staff were all very friendly and the deliberately mixed-up crockery was clean.
SCORE 5/10