Abbot's Kitchen, St Albans
Chapter House, St Albans Abbey, Hertfordshire, AL1 1BY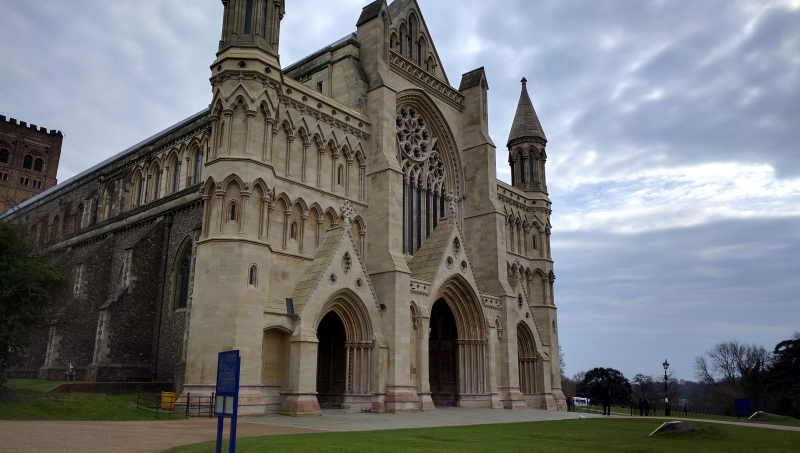 Sunday 3rd April 2016
SCONES
Given the choice of fruit or plain scones, we opted for one of each. They were both medium-sized, fresh and light. The plain scone was soft and a little 'cakey', whilst the sultana one had more of a light crust.
CREAM
The clotted cream was served in a pre-opened 40g Roddas plastic carton.
JAM
A good choice of Tiptree 28g jars of jam, so we selected one strawberry and one blackcurrant.
TEA
A small selection of black and herbal teas bags were offered. We chose the Earl Grey which was served in a stainless steel teapot.
AMBIENCE & SERVICE
The attractive Abbot's Kitchen, located in the Chapter House of St Albans Abbey, is a popular cafe frequented by locals and visitors alike. It's canteen style, so for a cream tea you choose the components yourself at the counter. The staff were friendly and the featured mismatched crockery clean.
SCORE
7/10 Good